Our hours are going to be changing in August while we begin the move from the Station back to the Library at 101 Beckwith Street.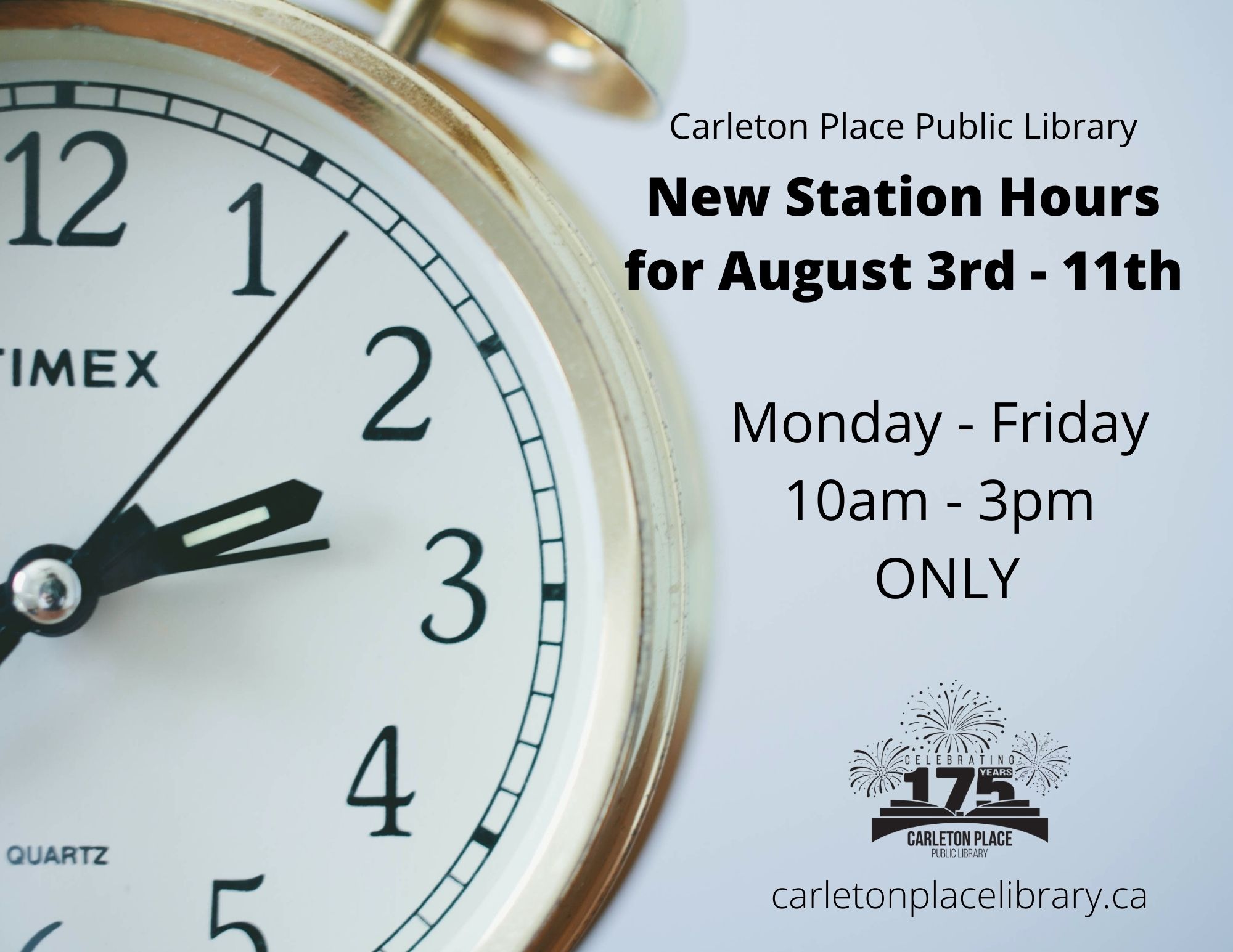 From August 3rd – August 11th, our hours will become Monday to Friday, 10am – 3pm.
While we take care of the move, there are a few key dates you should know about:
Tuesday, August 3 — Station hours become 10am – 3pm Monday to Friday.
Wednesday, August 11 — This is the last day the Station will be open to the public.
Thursday, August 12 — Station closes and Library remains closed to the public.
Sunday, August 15 — This is the last day you can return books to the Station.
Monday, August 16 — The return box moves over to the library on Beckwith Street
While we don't have a definite re-opening date yet, we'll make an announcement once the time comes. In the meantime, we'll be setting up the library, moving the books back onto the shelves, and getting everything ready to welcome all of you back into our newly renovated space. We won't be closed for very long, so please make sure to get some books before we close and continue to use our online apps such as Libby and Hoopla for all your reading, listening and watching needs.
See you at the library very soon!
Find something to read, watch, or listen to: