It's going to be a nice time for a break–even if we're in the midst of Stay at Home orders. We have plenty to do from home, and something to do if you want to get out and enjoy the fresh air and (hopefully) sunshine.
Our April Break programs include virtual escape rooms, storytime, space-themed activities and science–all available on our Facebook page starting April 12. You can save this program and print it out at home (right click on the photo and save), or ask for one when you stop by for curbside pickup service.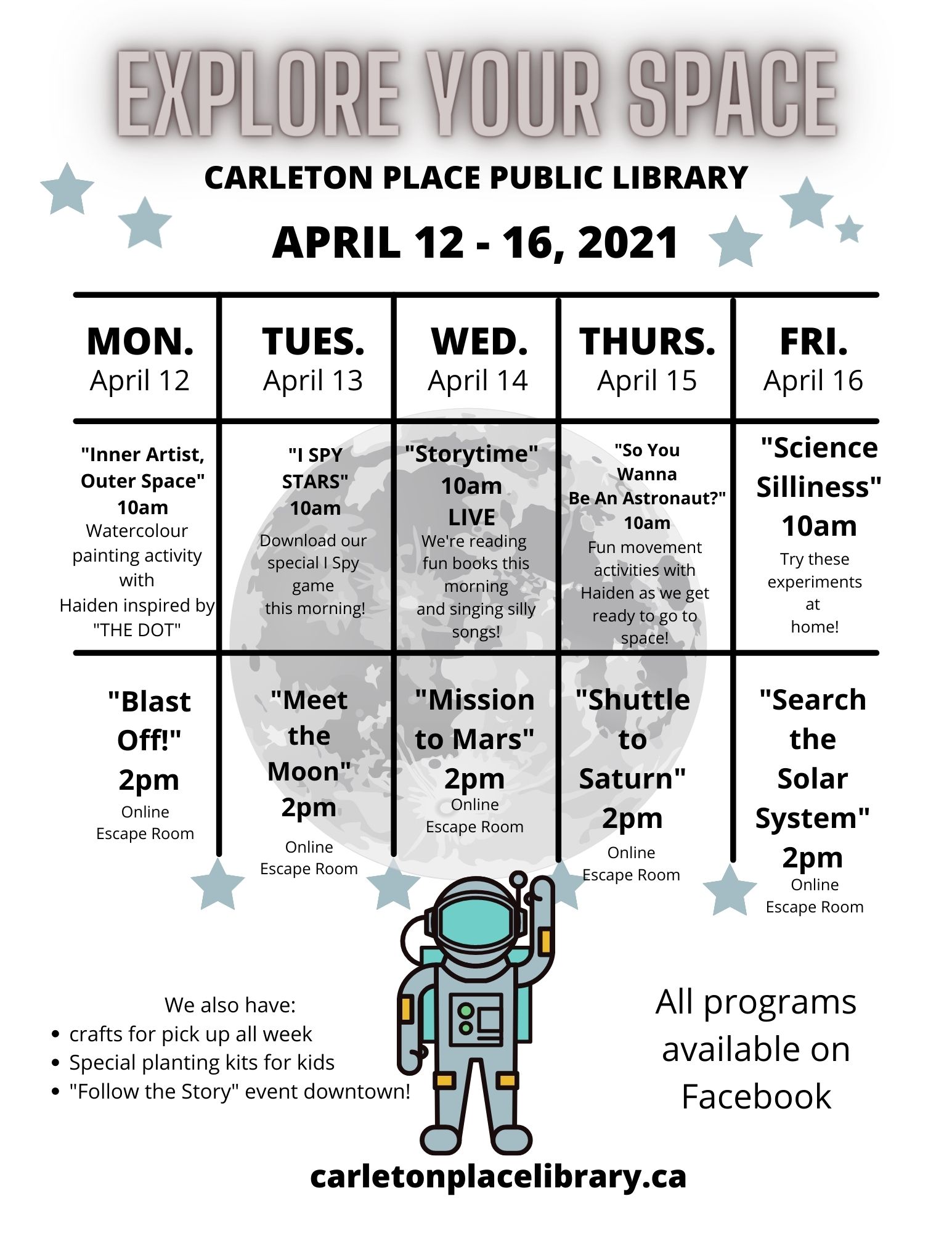 From April 12 – 16, we will also have Seed Kits for kids to grow their own plant, and crafts for children, teens and adults. Both of these are available for pickup without registration–but don't delay–supplies are limited!
Starting Monday, downtown Carleton Place will be story central! Pick up a copy of our "Follow the Story" event to find out what stores will have part of the story in their window, and how to play. Beaver is going on a quest, and this is a great way for the whole family to enjoy a little bit of fresh air, and play a fun game. Please follow all social distancing guidelines, and if a family is already at your story stop, please move on to the next. Have fun, but stay safe!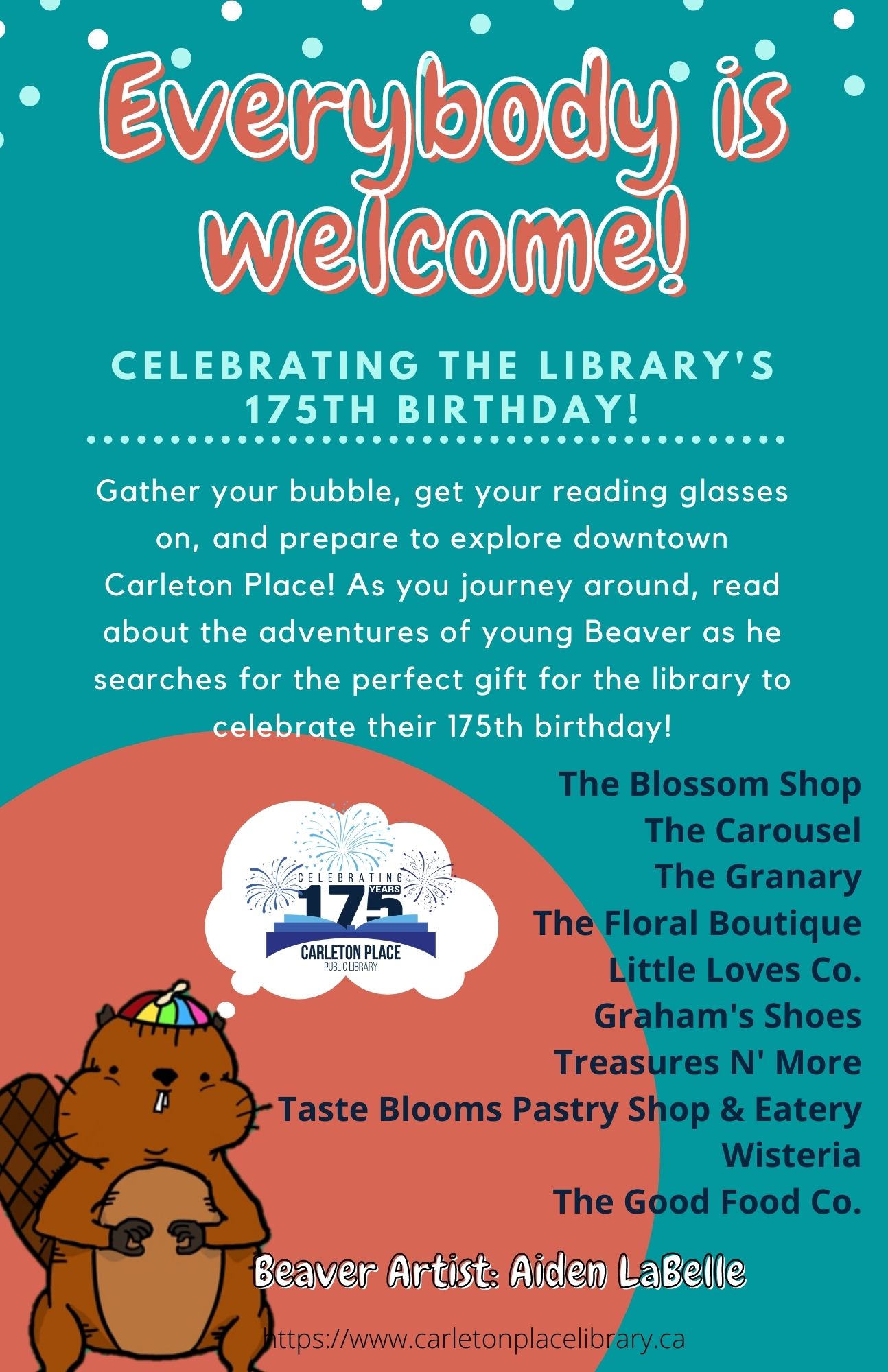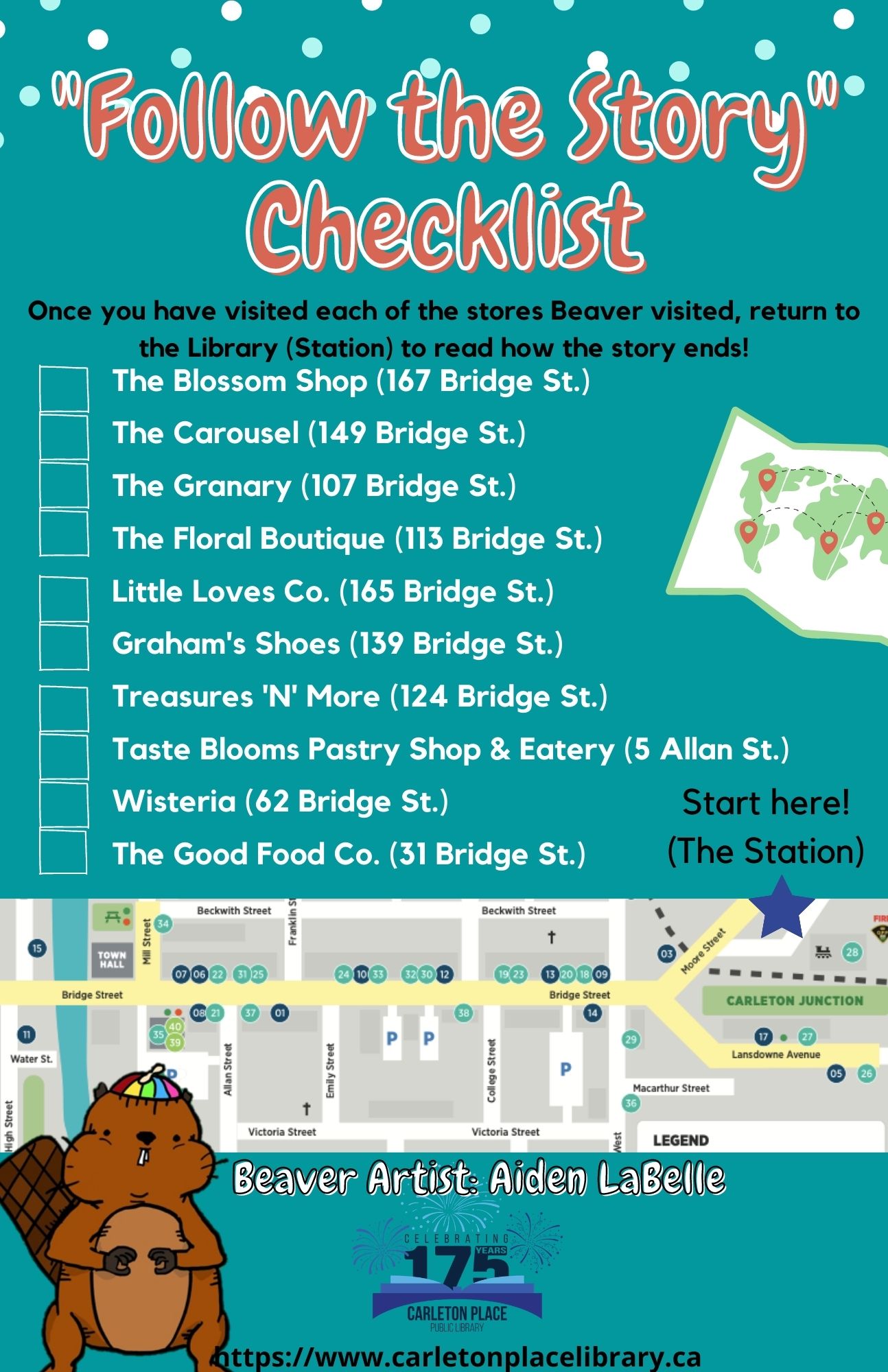 Enjoy your April Break!
Find something to read, watch, or listen to: