It's not quite business as usual at the Library yet, but we still offer plenty of online things to do!
Programs
Summer Reading!
Join us Friday, July 2, 2021 on Facebook for our LIVE Kick Off to Summer Reading!  We're going to have great online programs this summer, as well as a few outdoor programs in person!
We'll also have Summer Reading programs for Children, Teens, and Adults. Download the calendars now to find out what's happening, and don't forget to visit our Summer Reading Website to join starting July 2nd!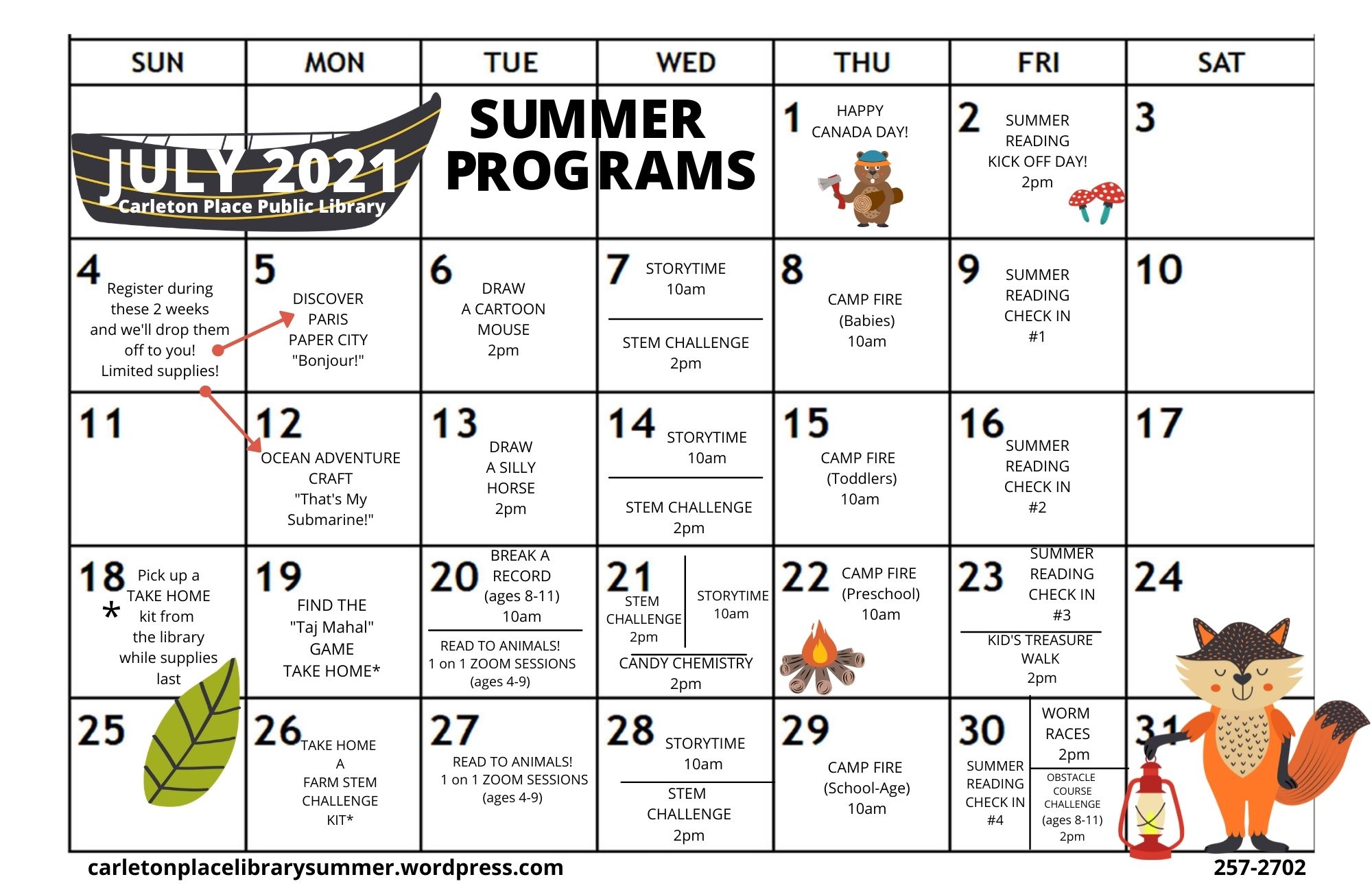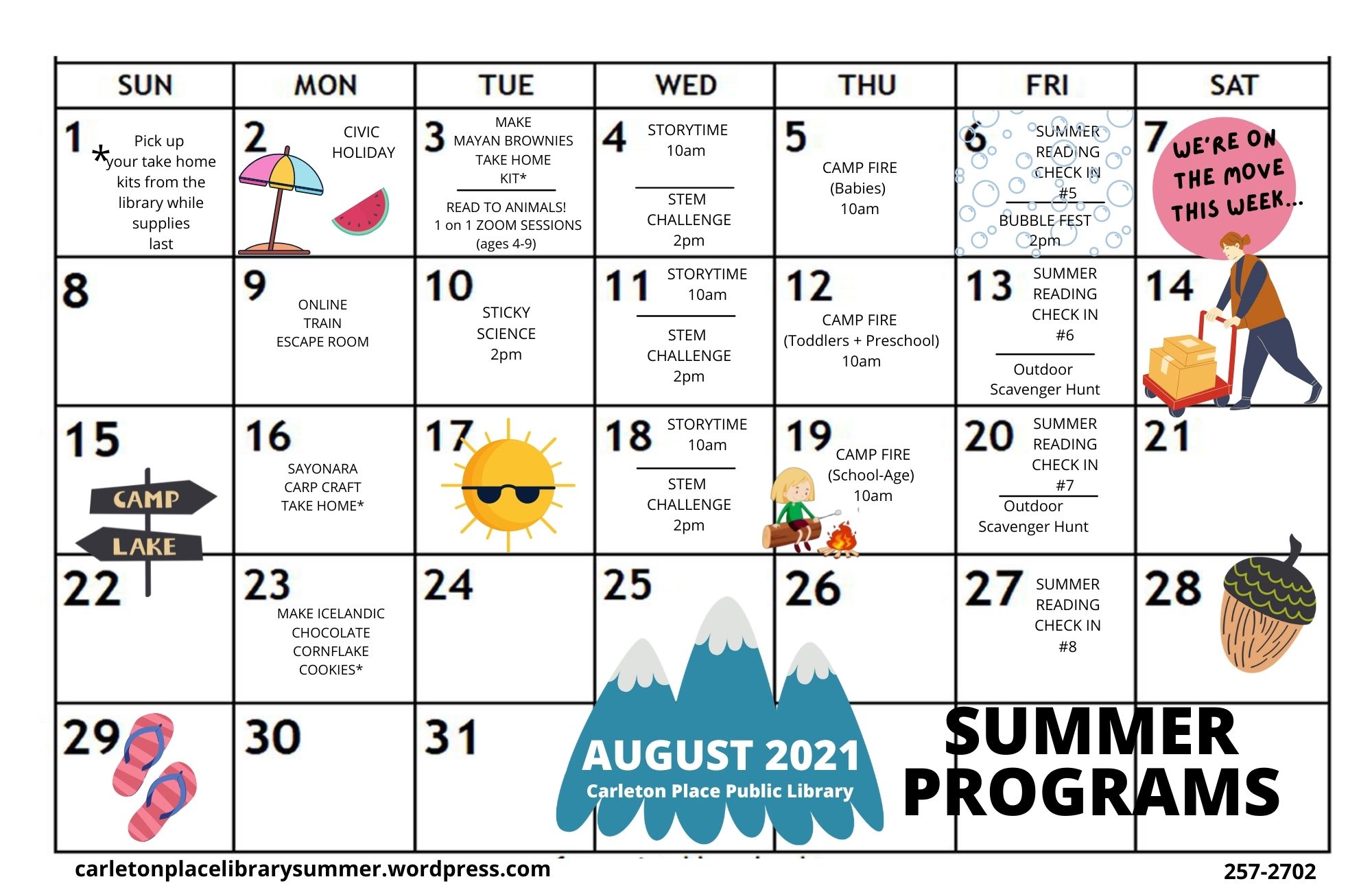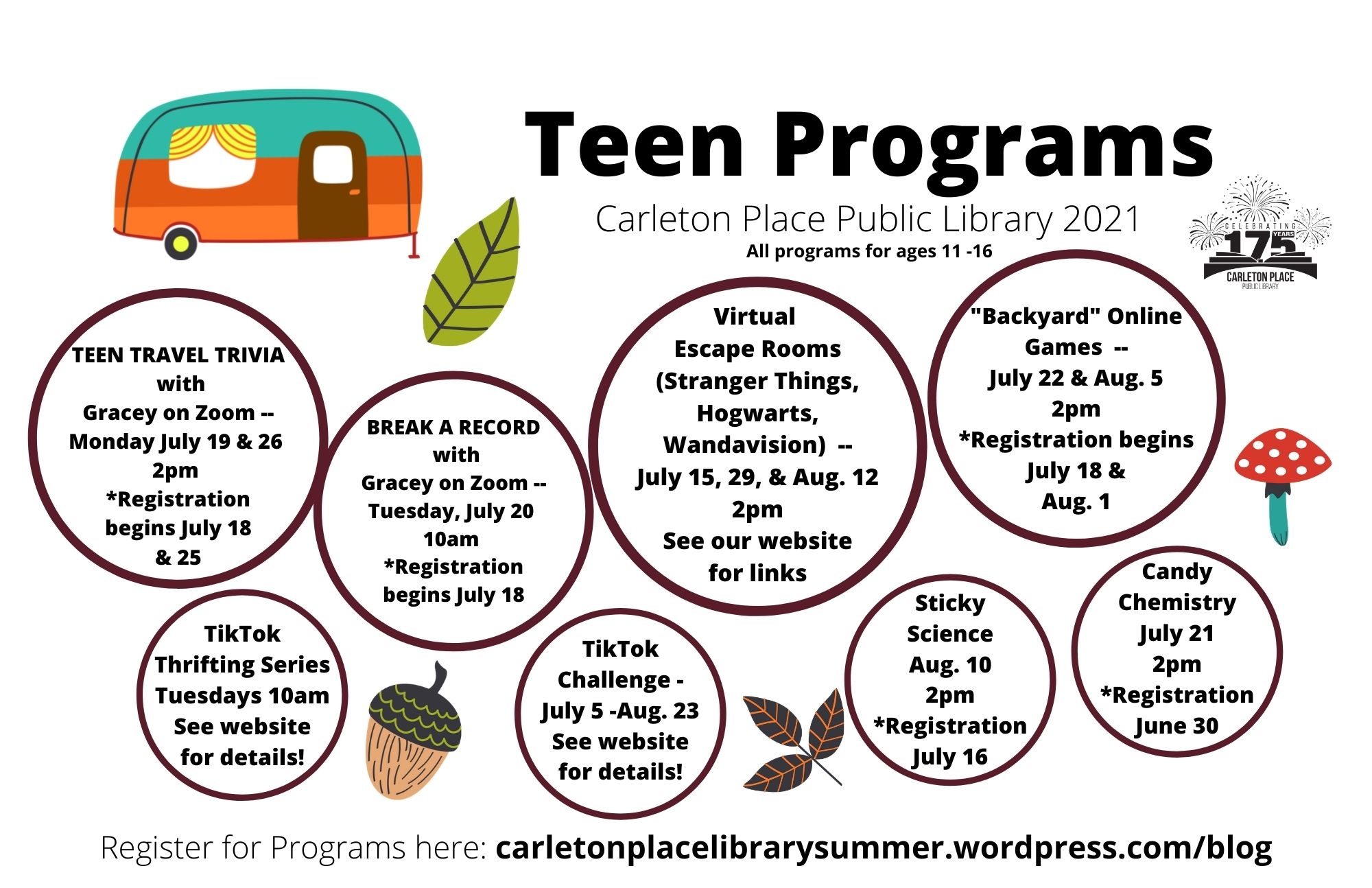 Cookbook Book Club
Cancelled due to COVID
Meets the second Wednesday of the month at 6pm. Food, fun and friends!
The Cookbook Book Club invites you to try the recipes from a new cookbook each month, and bring something to the Book Club meeting for everyone to try. This book club encourages you to eat new food, try new techniques, and meet fellow foodies! Contact Caroline for details.
Nerd Herd Teen Book Club
Cancelled due to COVID
Ages 12+
Meets the last Wednesday of the month, 4 pm to 5:30 pm.
Join the Nerd Herd for plenty of fun! Every month Nerd Herders meet to talk about books and movies, and eat snacks. Contact Heidi for details. Reading list available here.
Adult Book Club
Meets the second Monday of the month, 6:30 pm to 8 pm.
Book club is a perfect time to relax and discuss some great reads. Refreshments provided. Contact Meriah for details. Reading list available here.
Upcoming Online Events
Monday, July 26

Tuesday, July 27

Wednesday, July 28

Thursday, July 29

Friday, July 30

Monday, August 2

Tuesday, August 3

Wednesday, August 4

Thursday, August 5

Friday, August 6

Monday, August 9

Tuesday, August 10

Wednesday, August 11

Thursday, August 12
Search the library collection