To continue to serve our community during renovation delays we will begin offering curbside proof of vaccination printing.
The library is open Monday to Thursday from 10:30 am – 8 pm and Friday & Saturday from 10 pm – 5:30 pm. Call the library when you arrive, or knock on the door, and one of our friendly staff will pop outside with the laptop. We will guide you in logging in, accessing, and printing your vaccination receipt.
We are now printing the vaccination receipt on synthetic paper, which makes the receipt more durable.
If you know someone who needs their proof of vaccination printed, offer to help them or send them to us!
What do you need to access your passport?
– Green OHIP card (must be a GREEN card)
– Date of Birth
– Postal Code
Please share this information with your friends, family and neighbours who might not have access to the internet.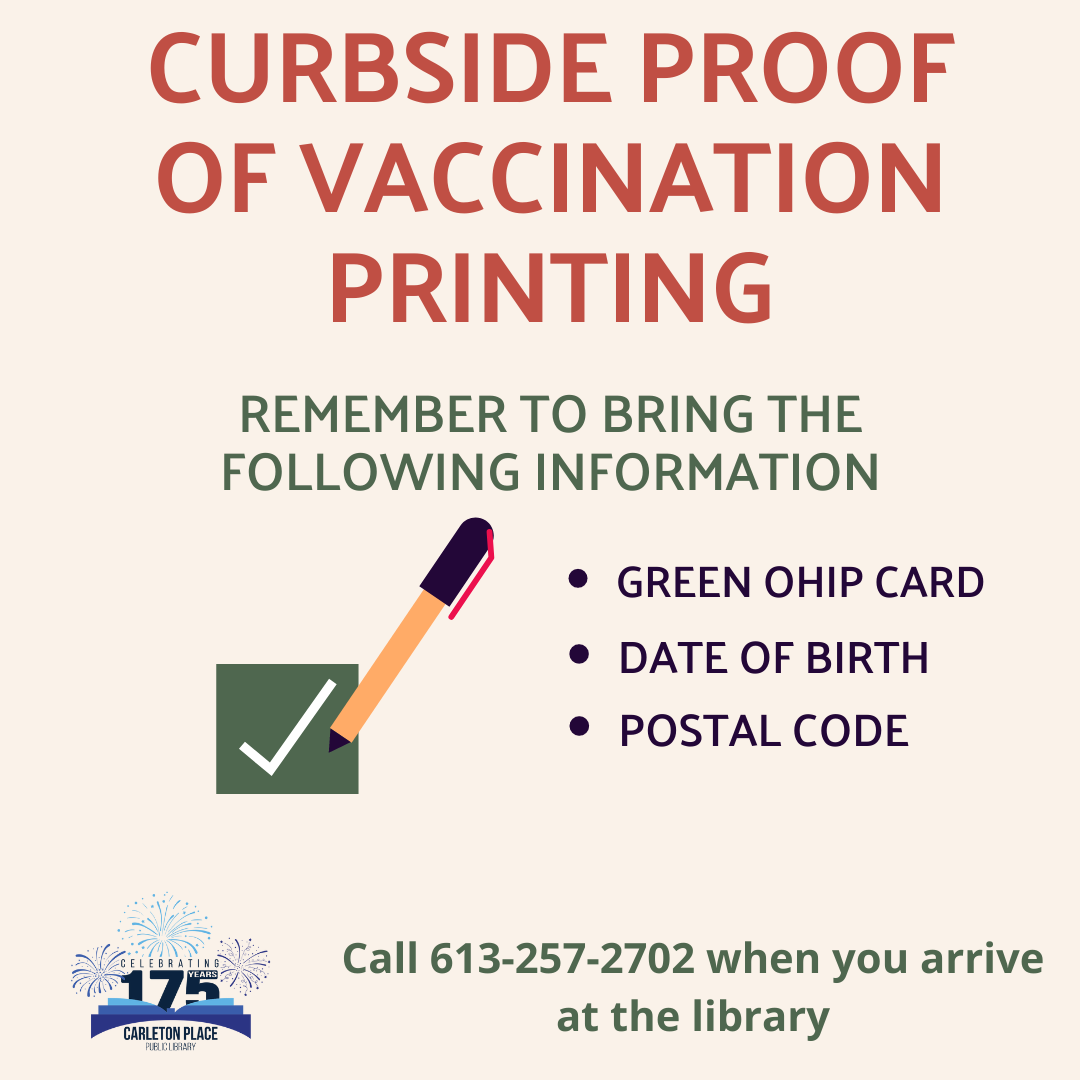 Find something to read, watch, or listen to: