It might not be the news you have been waiting for, but we're re-opening for curbside pickup only starting on Monday. That means you will now have access to our entire collection, so place your holds online or give us a call next week to get something started for pickup. We'll be open Monday to Thursday from 10:30am – 8:00pm, and Friday & Saturday 10:00am – 5:30pm.
Our move has gone smoothly and all of the books are back on our new shelves. Everything is looking fresh and clean, and we have a few fun surprises we can't wait to show you! While we thought we might be able to open the front doors and let everyone inside this week, Mother Nature decided this would be a great week to finally get our new front ramp installed. Let's keep our fingers crossed that we have several clear days for the cement to set before it rains.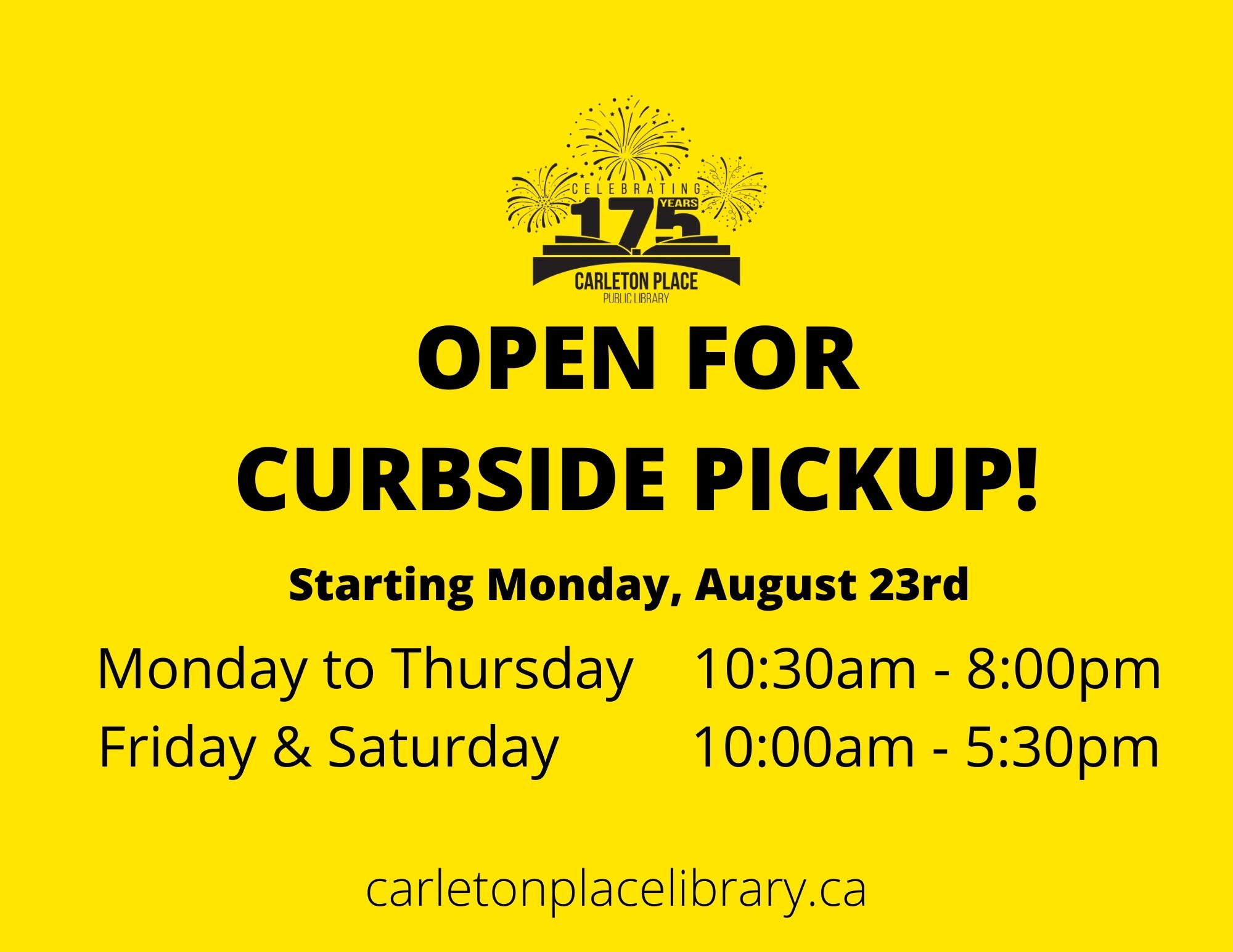 While it will be unsafe for anyone to use our entrance, we decided to make the best of it and open for curbside pickup again. In the meantime, you will now have access to our entire collection including all of the books that were in storage for the last ten months. Place your holds online or give us a call and we'll do our best to get your books ready for pick up as quickly as possible. Since a lot of books were returned while we were closed, we will be busy catching up on these and other normal library services so it might take a bit longer for your curbside requests to be processed. We appreciate your patience!
Stay tuned this week for lots of fun space reveals. We can't wait for you to join us inside again!
Find something to read, watch, or listen to: